Service of coffee machines
We provide comprehensive service for office and catering clients. In addition to the sale of espresso machines, barista accessories and Manuel Caffé products, we provide professional service to our customers.
We deal with office and catering repairs of traditional and automatic coffee machines. We also sell spare parts needed for the repairs.
UL. Modlińska 223A
03-120 Warsaw
Tel. +48 22 631 09 73
E-mail: serwis@kawamanuel.pl
Opening hours:
Monday - Friday 9.00-17.00.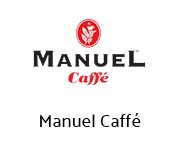 ul. Modlińska 223A,
03-120 Warszawa
+48 22 631 09 73
serwis@kawamanuel.pl

Godziny otwarcia:


9:00 - 17:00