The order fulfillment time is given for each product. If a product is available in stock, it is shipped within 48 hours after receiving a payment. If the product is not available at the moment, the exact time of order fulfillment will be informed by our consultant by e-mail or by telephone.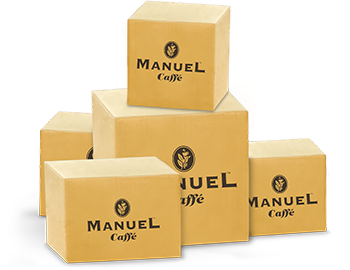 You can pick up the goods in person at our company or we will send it by courier to the address specified.
Price list of courier services:
• up to 30 kg - 17 zł gross;
• up to 60 kg - 49,2 zł gross.
Company address for picking up the goods in person:
Manuel Caffé
Modlińska str 223A,
03-120 Warsaw
In the case of delivery outside the territory of the Republic of Poland the cost of delivery is determined individually after prior contact.